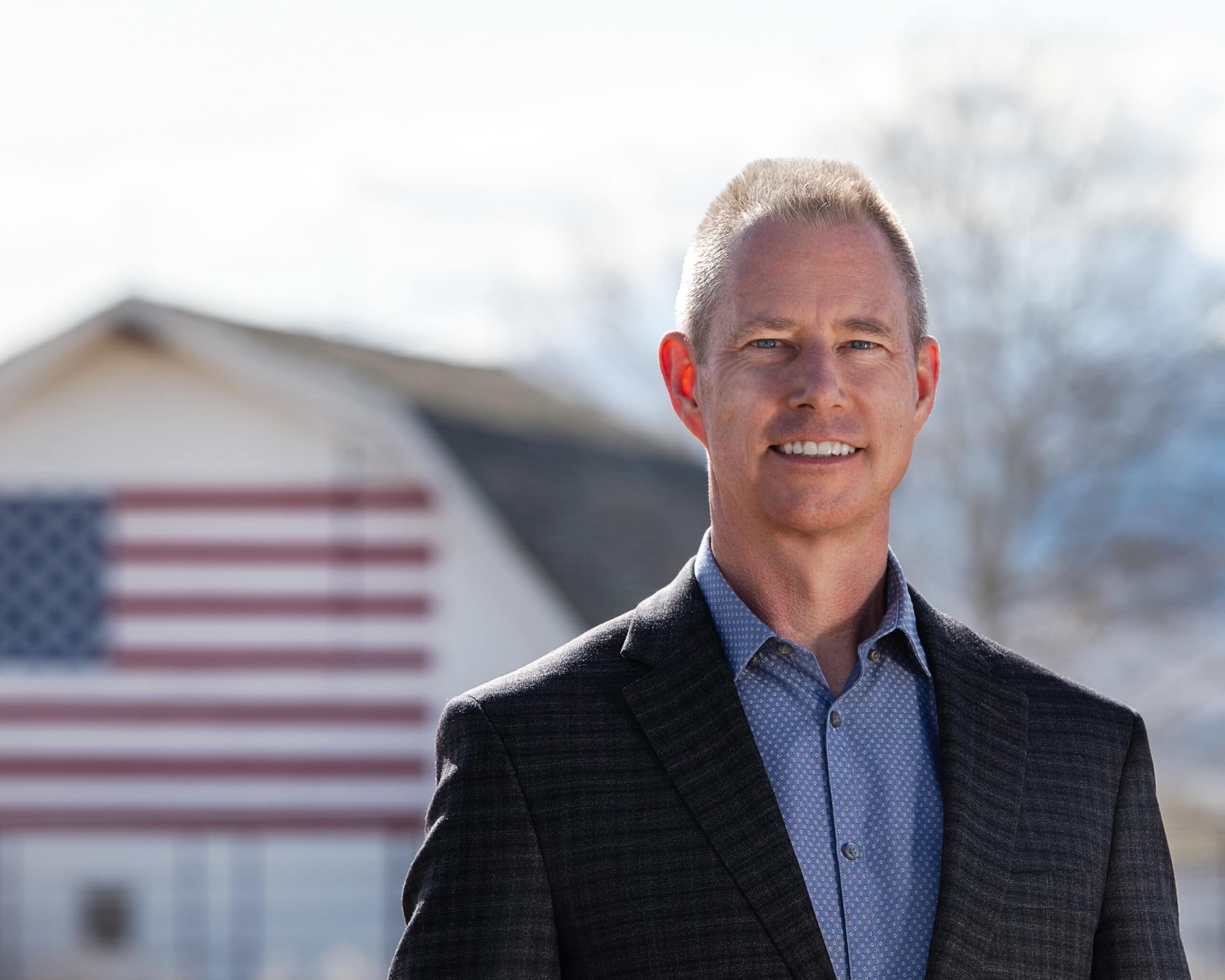 Marshall Dawson was the 2022 Republican nominee from Colorado's Second Congressional District.
Check back soon for updates and announcements.
Marshall was raised on a farm in a community of 2,400 people outside of Midway, Kentucky, located between Lexington and Frankfort. Seated among rolling farmland and world-famous distilleries, the town of Midway was, and still is, an example of the quintessential American ideal where all are welcome and afforded the freedom of self-determination.
Since childhood, Marshall has had an interest in problem solving. Inspired by his uncle's research in electric cars, Marshall attended the University of Kentucky and earned a degree in Electrical Engineering.
After Marshall earned his Electrical Engineering degree in 1991, he went to work for IBM in Raleigh, North Carolina, and quickly found out why IBM stands for "I've been moved." In 1997, Marshall left IBM for new opportunities in Longmont. As an open-source engineer, Marshall has worked for both big and small companies, and has run his own company. Today, Marshall runs a development organization for Advanced Micro Devices (AMD), spanning time zones from Germany to California.
Before running for Congress, Marshall has served as one of the Vice Chairmen of the Boulder County Republicans and as President of Liberty Toastmasters North, where he is now serving as Vice President of Education. Aside from politics, Marshall has coached high school volleyball teams, and loves photography and mountain biking.